Tim Till to Present on Current and Future Identity Management Challenges Facing Higher Education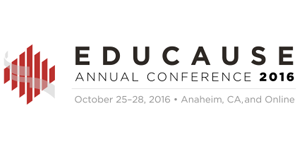 HOUSTON, TX, October 19, 2016 – Identity Automation, provider of the most scalable, full-lifecycle identity and access management (IAM) software on the market, today announced its presence at the Educause Annual Conference, taking place Oct. 25-28, 2016 in Anaheim, California. Identity Automation's Director of Sales for North America and Higher Education IAM Specialist, Tim Till, is set to present a breakout session on the next wave of identity management challenges facing higher education.
Today's colleges and universities manage identities and access for increasingly complex and dispersed environments that contain thousands of users. Many of these institutions still use legacy IAM systems that are costly, inefficient, and often are unable to keep up with today's educational environment and threat landscape. However, as schools look to modernize their classrooms and secure their data, they must consider modernizing their IAM solutions to seamlessly navigate these challenges.
Identity Automation will present on how next generation IAM solutions address the unique identity and access management challenges in higher education, by enabling universities and colleges to seamlessly manage users with multiple roles, external users, ad-hoc access requests, and the identities of students, and staff accounts, as well as for research partners, contractors, temporary employees and other contingent workers. In addition, Tim Till will provide real-world use cases, including Houston Community College's journey to implementing a modern IAM solution and the challenges other higher ed organizations face with managing users at scale.
Identity Automation will also be exhibiting its next-gen identity and access management software at booth #1263 on Wednesday, Oct. 26th from 9:30am - 6:30pm PT and on Thursday, Oct. 27th from 10:00am - 4:30pm PT.
Identity Automation Presentation Details-At-A-Glance
WHO: Tim Till, Director of Sales for North America and Higher Education IAM Specialist, Identity Automation
WHAT: Beyond Students: The Next Wave of Identity Management Challenges Facing Higher Ed
External users, users with multiple roles, and ad hoc access requests—your identity and access management challenges have evolved, but are your homegrown or legacy IAM solutions keeping pace? Explore the challenges that community colleges and universities are facing and modern IDaaS tools that can handle them with ease.
WHERE: Anaheim Convention Center, Meeting Room 303C, Level Three, 800 West Katella Avenue, Anaheim, CA 92802
WHEN: Thursday, October 27, 2016 at 8:00am - 8:50am PT
For additional information about the Educause Annual Conference taking place on October 25-28 in Anaheim, California, please visit https://events.educause.edu/annual-conference.
About Identity Automation
Identity Automation is a leading provider of Identity and Access Management software. We help enterprise, education, and government customers streamline security, limiting risk from data and network breaches, improving organizational agility, and reducing IT costs. Our flagship product, RapidIdentity actively manages user access to on-premises and cloud-based systems, and puts control of crucial security-management and governance tools in the hands of those who can use it best — employees and managers. Intuitive, lightning-fast, rapid to deploy on premise or in the cloud, and easy to use, RapidIdentity is the right choice for organizations looking to streamline security in a dangerous world. Visit http://www.identityautomation.com for more information.