Industry Veteran Appointed to Oversee Product Development and Fuel Customer-Centric Product Innovation to Meet Continued Demand for Company's Identity and Access Management Solutions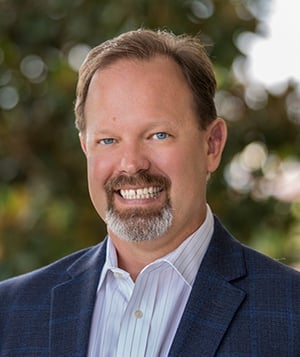 HOUSTON, TX, October 13, 2016 – Identity Automation, provider of the most scalable full-lifecycle identity and access management (IAM) solution on the market, today announced the appointment of Greg Pellegrino as vice president of engineering to help and grow the company's engineering efforts and accelerate its customer-centric product innovation. Pellegrino will also oversee the seamless integration of Identity Automation's multi-factor and single sign-on authentication products. With today's news, Identity Automation continues the expansion of its leadership team to support the growing demand for its broad on-premise and cloud based authentication offerings and IAM solutions.
"Secure and agile identity and access management is an increasingly pivotal technology in today's software stack, and Identity Automation has developed the most cost-effective and full-featured IAM solution," said Greg Pellegrino, vice president of engineering for Identity Automation. "I was attracted to Identity Automation's extensive offering, which provides centralized access management, along with a robust, multi-factor authentication component built-in. I look forward to managing Identity Automation's incredible engineering talent and spearheading product innovation and development as we continue to set the bar with our unique IAM solutions."
Pellegrino brings over 25 years of engineering and enterprise software management experience to Identity Automation. He joins the company from SoftNAS LLC, where he served as vice president of product and drove the development and product management of software-based storage products. Prior to SoftNAS LLC, Pellegrino held various leadership positions at Pivot3, Compaq, HP, and Hostway. In addition, Pellegrino carries a dozen patents to his name, having made strong technical contributions to evolving the field of enterprise storage – including design and architecture of early-converged storage products.
"The need for a flexible, customer-centric, and economical identity and access management solution with broader authentication capabilities has become a focal point for many organizations," said James Litton, CEO of Identity Automation. "Greg's proven ability to successfully develop and manage engineering teams, while leading product innovation is a huge asset to the company as we integrate our core technologies with our newest authentication capabilities within the Identity Automation portfolio. We're excited to have Greg join our engineering team and look forward to having him take our product innovation and development efforts to the next level."
Pellegrino's appointment follows Identity Automation's recent acquisition of 2FA, a cyber security company that specializes in multi-factor authentication and enterprise single sign-on (SSO). The combination of IAM technology with 2FA's multi-factor authentication enables Identity Automation to provide customers with the most robust IAM and authentication solution in a single software stack, making it a one stop shop for IAM and authentication needs.
About Identity Automation
Identity Automation is a leading provider of Identity and Access Management software. We help enterprise, education, and government customers streamline security, limiting risk from data and network breaches, improving organizational agility, and reducing IT costs. Our flagship product, RapidIdentity actively manages user access to on-premises and cloud-based systems, and puts control of crucial security-management and governance tools in the hands of those who can use it best — employees and managers. Intuitive, lightning-fast, rapid to deploy on premise or in the cloud, and easy to use, RapidIdentity is the right choice for organizations looking to streamline security in a dangerous world. Visit http://www.identityautomation.com for more information.