"Engineering and product management at RapidIdentity think about the classroom." — Jon Hurley, Assistant Superintendent of Technology, Dallas ISD
Dallas ISD is on a mission to become the best urban school district in the country. Already a leader in public school choice offerings, the district encompasses 230 schools, serves nearly 150,000 students, and employs over 22,000 staff members. Its identity and access management (IAM) system accommodates about 250,000 user accounts, including staff, students, vendors, and contractors.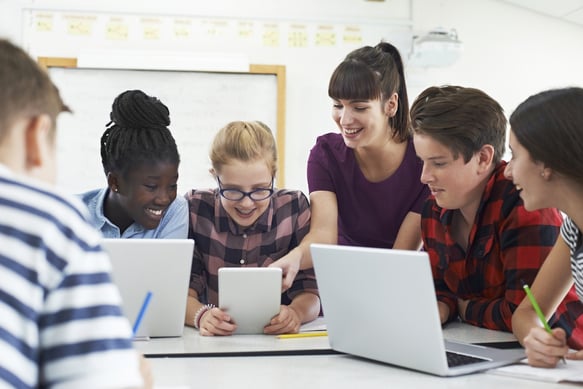 CHALLENGE: When Jon Hurley joined Dallas ISD as the Assistant Superintendent of Technology, the district was ready to modernize its digital infrastructure, particularly the on-premise IAM system. Due to insufficient knowledge transfer as well as a patchwork of custom code added to the system over time, the IAM system became difficult to maintain and keep secure.

Working with Danh Dang and Daniel Olivas, the district's Cloud Architects, Hurley chose three criteria for the new system: simplicity, standardization, and security.

It had to be easy to use and maintain and ideally Cloud- and SaaS-based, following the district's Cloud-first strategy. "Whenever we talk about a new system or process, we run it through that filter," says Hurley. "We want to do things in a very standard way, simplify as much as possible, and try to rely on partners that we know."

SOLUTION: RapidIdentity was designed with the K-12 environment in mind, without any compromises on the backend, exceeding the district's expectations. "Oftentimes you find edtech vendors who have a K-12 focus but don't have real engineering talent to back it up," says Hurley. "Engineering and product management at RapidIdentity think about the classroom."

Hurley, Dang, and Olivas's next steps were to gather input from key stakeholders. They held a series of discovery meetings with school leadership, human resources, and development. They also met with the team at PowerSchool, Dallas ISD's student information system vendor, to prepare for the integration. "We had to bring a lot of different groups together and figure out the requirements," says Dang.

For the first implementation phase, Dallas ISD deployed two RapidIdentity solutions:


Lifecycle Management to automate the full identity lifecycle of their users and empower teachers with delegated administration.
Authentication to offer seamless, one-click access to all resources with single sign-on (SSO) as well as an added layer of security with multi-factor authentication (MFA).

Transitioning to RapidIdentity was simple, thanks to help from the Dallas ISD communications team. Communications published information about the change on the district's website, wrote social media posts, and added notices to the district's newsletter. When it came time for teachers to claim their accounts, the communications team contacted the teachers through the school messenger service. "If our documentation were too technical, they would reword it so the end users would understand," says Dang. "Comms understood the customer."

In addition to proactive communication, an advanced account claiming process made the shift easier for teachers, as well. Teachers could claim their RapidIdentity accounts as early as May, several weeks before they lost access to the old system. Meanwhile, returning students and new staff and students received an email with everything they needed to access RapidIdentity. On the first day of school, the district saw 150,000 successful logins.

Finally, the team at Moran Technology Consulting played an essential role in implementing Rapididentity. They were readily available and invested in the district's success. "We felt like they were part of our team," says Hurley.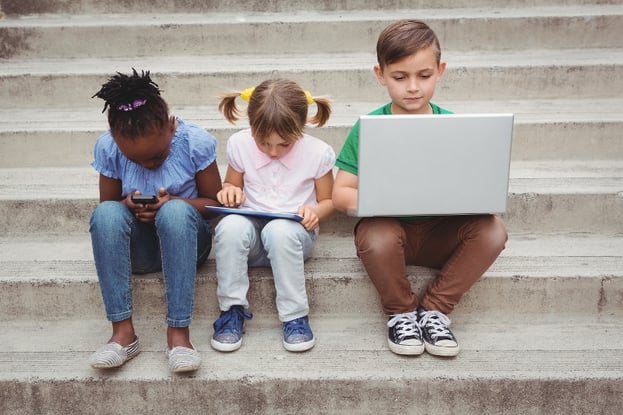 RESULTS: Since RapidIdentity went live in July 2023, Hurley, Dang, and Olivas have seen sweeping changes across the district's security, backend management, and classroom experience.


Proven security: Student data is more secure thanks to the Cloud and deploying MFA (multi-factor authentication) across all applications. After deploying RapidIdentity, Dallas ISD brought in a third-party provider for penetration testing and ethical hacking. "Our security team was blown away," says Olivas. "We received an outstanding audit report."
Personalized educational experience: With a variety of authentication methods to choose from, including pictographs and QR codes, Dallas ISD set age-appropriate MFA methods and reduced the need for generic accounts. As a result, students from kindergarten to high school receive a highly personalized experience on any device.
More instructional time: Teachers enjoy more control over student accounts, including the ability to reset passwords, print QR codes, and unlock accounts. They are empowered to quickly resolve issues without waiting for IT, maximizing instructional time and reducing friction in the classroom.
Greater learning flexibility: Students and staff can easily access their resources off campus, whether that's at home, at grandma's house, or on vacation. Now that identity serves as the foundation for control and access, the district provides more learning flexibility without compromising on security.
Fewer incidents: Dallas ISD's technology team noticed a 60% drop in service desk tickets during the first week of school compared to the same time a year prior.

Now that the team has finished the first implementation phase, they are ready to roll out more self-service opportunities for students and additional security features. Once deployed, RapidIdentity PhishID will provide in-browser, anti-phishing protection district-wide.

One of the best parts of RapidIdentity is how simple it is to manage, use, and understand—a key benefit for Hurley, Olivas, and Dang. "We didn't have to do any year-end processing of student accounts because RapidIdentity took care of that for us. After moving to RapidIdentity, I see a night-and-day difference," says Dang.


"After moving to RapidIdentity, I see a night-and-day difference." — Danh Dang, Cloud Architect, Dallas ISD